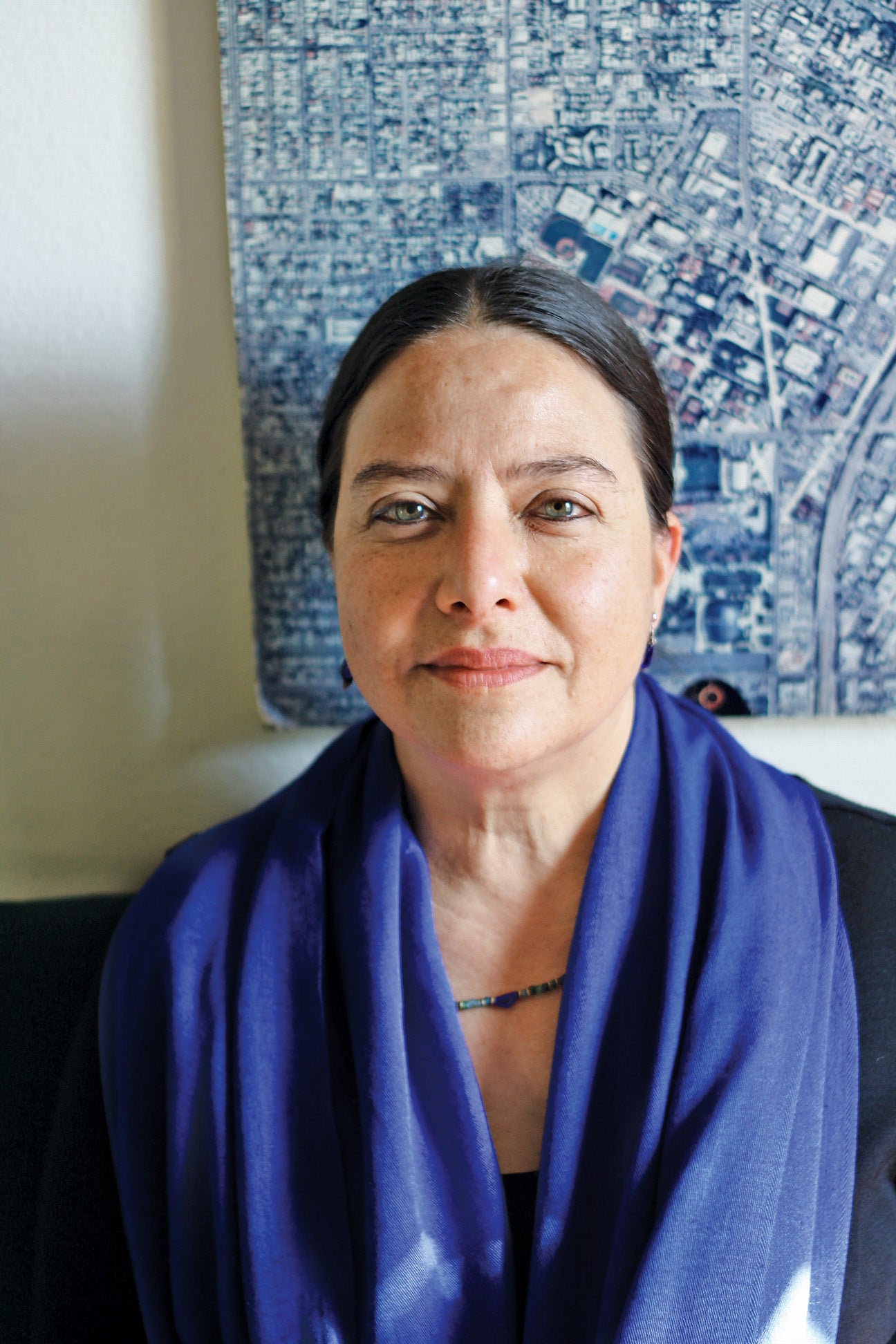 Fielding School alumna Nancy Halpern Ibrahim, MPH '93, has been selected to receive the 2015 UCLA Award for Community Service for her decades of work improving the living conditions and overall health of low-income families in Los Angeles.
Ibrahim joined Esperanza Community Housing Corporation in 1995 as the founding director of health programs, and has served as executive director since 2006. Esperanza is a nationally-recognized nonprofit empowering hardworking, low-income families in South Central LA to build healthier lives for themselves. Ibrahim and her team help 126,000 people a year through direct services and advocacy, on topics ranging from affordable housing and economic development to health education and environmental justice.
Ibrahim also designed Esperanza's model Community Health Promoters Program, which has graduated 416 bilingual Community Health Promoters over the past eighteen years. Known colloquially as "promotores de salud," these health workers have helped foster community health initiatives such as the South Los Angeles Healthy Homes Project, Better Neighborhood/Same Neighbors, the People Not Pozos campaign that struggles against oil and gas extraction activities in residential neighborhoods, and the South Los Angeles Health and Human Rights Coalition.
The UCLA Community Service Award honors alumni who "have unselfishly and generously contributed their time and talents for the enrichment of others and the betterment of their communities." The awards ceremony will take place at 4:00 pm on May 16 at the James West Alumni Center at UCLA.