Lilly Nhan, MPH, RD
PhD Student, Department of Community Health Sciences
---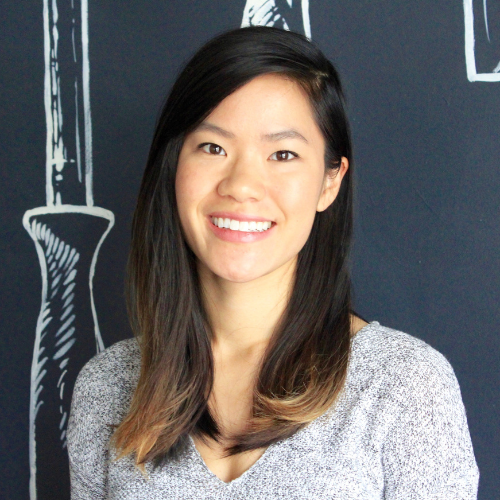 I STARTED MY CAREER as a registered dietitian at a hospital, but became frustrated. Often I was reaching patients too late, long after they had developed chronic diseases. The policies, systems, and environments that shape people's diets were often overlooked in the clinical setting. Ultimately, I recognized that I needed training in public health to prevent and address poor nutrition on a population-wide scale. In my current research, I study the social determinants of food insecurity at the individual, organizational, and community levels. I am interested in applying my research toward improving the implementation of federal nutrition programs, such as the Supplemental Nutrition Assistance Program (SNAP).
The COVID-19 pandemic has highlighted disparities in the burden of food insecurity. Working with Dr. May Wang, UCLA Fielding School professor of community health sciences, and colleagues from UCLA's Department of Urban Planning, I found that low-income households in the San Francisco Bay Area were more likely to experience food insufficiency during the early months of the pandemic (April-July 2020) than similar households in the Los Angeles and Riverside/San Bernardino metropolitan areas. At the same time, many counties in the San Francisco Bay Area have the lowest rates of participation in SNAP. This demonstrates the need for federal programs, like SNAP, to increase access and tailor outreach to local communities in order to effectively reduce food insecurity. I hope to continue using my public health training to ensure that everyone has equitable access and the resources needed to achieve a healthy diet.
Fan Zhao, MS '20
PhD Candidate, Department of Epidemiology
---
MY INTEREST IN FOOD and nutrition stems from obesity research. Approximately 42% of the U.S. population is obese, and racial and ethnic minorities, including Hispanic and Black populations, are most vulnerable. Knowing that healthy dietary habits play a role in preventing excess weight gain, I set my sights on sugar-sweetened beverages (SSBs) because they contribute to more than half of added sugar in the American diet. On average, U.S. adults consume about 145 calories from SSBs on any given day — and higher consumption of SSBs disproportionately affects non-Hispanic Black children and adolescents.
The soda tax is one policy response aimed at reducing SSB consumption and thereby obesity prevalence, as well as racial/ethnic disparities. Seven U.S. cities have levied a soda tax, but there is a growing debate around such policies, with resistance particularly coming from large beverage companies that have been investing in political lobbying. My dissertation focuses on the soda tax in four California cities: Berkeley, Albany, Oakland, and San Francisco. I will evaluate the tax's impact on soda consumption and obesity prevalence. Under the supervision of faculty from the UCLA Fielding School's epidemiology, community health sciences, and health policy and management departments, I am analyzing data over time in an effort to generate an evidence base for the soda tax.
Looking ahead, I plan to apply epidemiological methods to real-life food/nutrition problems and develop health interventions and policies that will help to build a healthy food/nutrition environment. We already have health-risk labels on cigarette packages; might similar labels on SSB packages affect people's decision to buy and drink soda?
Sarah Chang
MPH Student, Department of Community Health Sciences
---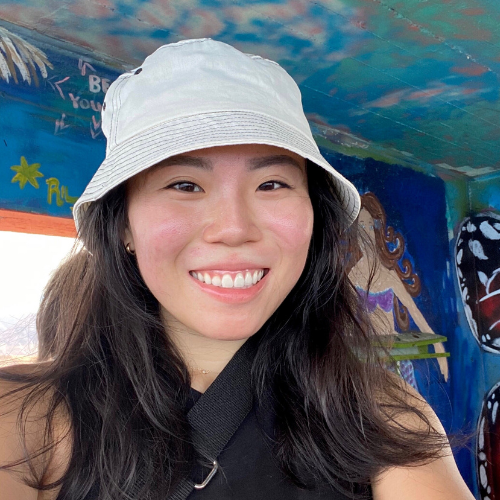 GROWING UP in Southern California's San Gabriel Valley, I was surrounded by Asian immigrant families. In my community, wealth inequalities were glaring, even to the children. I had peers who would vacation in Europe every summer, while others lived in a house consisting of five families. In middle school, I had a friend whose father asked my parents if they knew of any work opportunities. Without English proficiency or an American education, he was struggling to earn a living. The family stopped eating meat because it was costly, and they had no access to a kitchen. This stuck with me for a long time, and I was eager to find ways to address these issues.
Last year, I worked with the Asian Pacific Islander Forward Movement to address food access barriers among the elderly residents of Los Angeles' Chinatown. We facilitated focus groups exploring food-shopping habits among seniors enrolled in CalFresh, the state's Supplemental Nutrition Assistance Program. From the focus groups, we found that many seniors in Chinatown lacked access to affordable, fresh produce that was relevant to their cultural diets. The nearby markets were understocked and did not accept CalFresh benefits. This experience encouraged me to seek opportunities to understand how the pandemic further impacted these communities. I now work on an FSPH-led study assessing how food security in the Asian American elderly changed during the pandemic. Asian Americans have the lowest enrollment rates in food assistance programs. Community-based projects are key to figuring out why, and finding solutions to improve food access.
Jin Dai, MS
PhD Student, Department of Epidemiology
---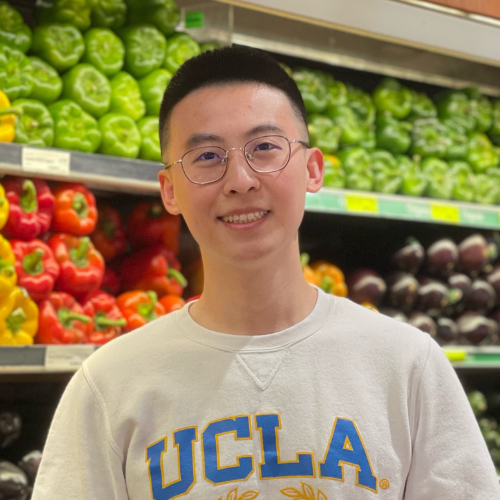 THERE IS A VERY FAMOUS old saying in China: "Food is the primary concern of the people." Chinese people not only enjoy eating, but also believe eating good food can bring harmony and closeness to families and relationships. Due to the geographic and climate differences in China, cooking approaches and eating habits vary by region. People from northern China consume more hot and spicy foods such as chilies, onions, and garlic, which increase blood circulation and help to get rid of the impact of cold and damp weather. Given southern China's warmer climate, people there tend to eat more mild and cooling foods to reduce the heat and dryness. I grew up in China with a family that has always valued the relationship between food and health, so I feel very blessed to have developed a strong and positive relationship with food from an early age.
A huge body of nutritional studies have examined the impact of the quantity and quality of food ingested on human health, but limited attention has been paid to meal timing. Yet, emerging evidence suggests that the timing of food intake can affect various physiological processes, including the sleep/wake cycle, core body temperature, performance, and alertness. In fact, about 900 years ago, Maimonides, a medieval philosopher and doctor, proposed "eating like a king in the morning, a prince at noon, and a peasant at dinner." As a doctoral student in the Department of Epidemiology, I would like to examine the potential influences of meal timing on cardiometabolic diseases. My dissertation can shed new light on the prospects of meal timing in preventing illness and reducing nutrition-related deaths.
Jennifer Archuleta, MPH '19
PhD Student, Department of Community Health Sciences
---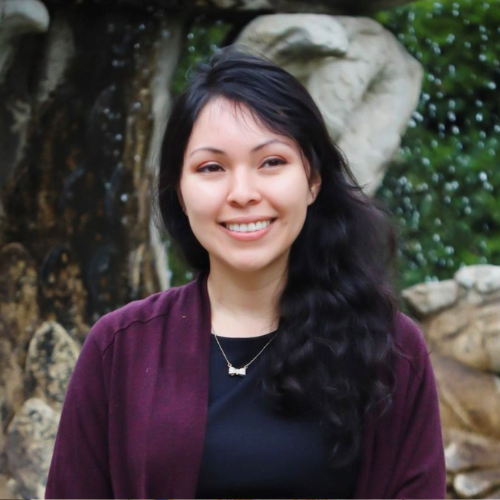 GROWING UP IN A RURAL part of New Mexico, I experienced how social determinants of health reduce access to nutritious meals and health services. My mom, who works as a cook at an elementary school, has worked diligently to improve and advocate for the quality of meals she prepares for the children in our community. Frontline workers such as my mom and my childhood dental providers have expressed the pressing need for quality nutrition and oral health-related services, especially for low-resourced families. Their efforts motivated my interest in a career in public health and my pursuit of an MPH and PhD in community health sciences at the UCLA Fielding School.
Poor oral health is an insidious disease burden that can gradually affect the development and arrangement of one's teeth and general health status over time. It is greatly affected by factors such as diet and food insecurity. Unfortunately, many communities, particularly low-income Latino older adults, are at high risk for food insecurity, permanent tooth loss, and lacking adequate access to oral healthcare.
My research will contribute to informing policies and bridging gaps related to dental insurance, oral health services, nutrition programs, and similar health resources. My previous work has identified how better access to education and dental coverage in Mexico has been associated with an increase in dental health visits among Mexican older adults. In the future, I hope to extend my work on oral health and nutrition in communities around Los Angeles and in my home state of New Mexico.