As he neared retirement after more than three decades on the UCLA Fielding School faculty, Dr. Gerald Kominski knew what he wanted to leave as part of his legacy.
During his 32 years at the school, Kominski, a professor in the Department of Health Policy and Management and senior fellow at the FSPH-based UCLA Center for Health Policy Research (CHPR), has been a leading voice in California and nationally on issues related to healthcare reform and expanding access to care, including the expected and actual impacts of changes under the Affordable Care Act (ACA). He co-led the development of the California Simulation of Insurance Markets (CalSIM) model, which is used by Covered California, the state's ACA-created health insurance marketplace, to forecast eligibility, enrollment, and expenditures under the landmark law; prior to that, he was vice chair of the Cost Impact Analysis Team of the California Health Benefits Review Program, which assesses proposals by the state legislature to expand mandated insurance benefits. Kominski was FSPH's associate dean for academic programs from 2001 to 2008, and CHPR director from 2012 to 2018.
None of that would have been possible, Kominski says, without the sacrifice and encouragement of his mother and father, whose formal education stopped at sixth and ninth grade, respectively, and the fellowship support that enabled him to earn a PhD in public policy analysis from the University of Pennsylvania.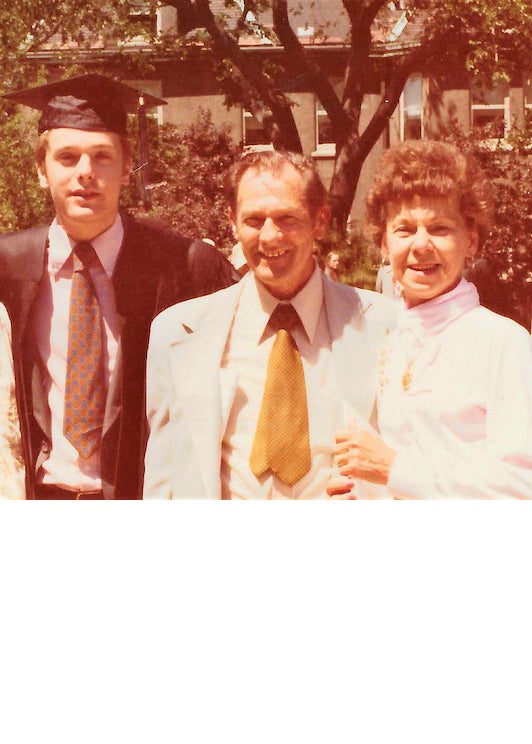 With his own experience in mind, upon his retirement in June, Kominski is returning the favor. Once fully endowed, the Gerald F. Kominski Health Policy Fellowship will be awarded each year to an entering MPH health policy student who, like Kominski, is a first-generation college graduate. "I know firsthand the many challenges faced by students who are the first in their families to graduate from college and then seek a graduate degree," Kominski explains. "I also know the profound impact financial support can have for these students. I wanted to create a fellowship that would make it easier for students to focus on a career in health policy and not have to start their career with substantial debt."
Kominski was one of four children raised in Baltimore by parents who grew up in poverty during the Great Depression. College hadn't been an option for either parent, and both worked hard to ensure that their children would attend college and lead better lives.