Promoting Public Health for the LGBTQ Population
---
From the highest court in the land to the court of public opinion, the last two decades have been marked by swift, fundamental progress, both in LGBTQ legal rights and in U.S. society's embrace of the LGBTQ population. But barely more than 50 years after the uprising at New York City's Stonewall Inn catalyzed the gay-rights movement, sexual and gender minorities remain at elevated risk of violence, victimization, discrimination, and other substantial threats to their quality of life. And amid the ongoing struggle for social and legal justice, LGBTQ individuals disproportionately face physical and mental health problems — often related to the historic and continuing trauma, discrimination, and stigma.
"Both here at home and around the world, LGBTQ populations have a higher prevalence and incidence of life-threatening physical conditions, mental health challenges, and certain chronic and infectious diseases, along with significant barriers in accessing and maintaining healthcare and treatment," says Dr. Matthew Mimiaga, a Fielding School professor of epidemiology widely known for his work with sexual and gender minorities.
Under Mimiaga's leadership, FSPH has established the UCLA Center for LGBTQ Advocacy, Research & Health, or C-LARAH, to promote the health of sexual and gender minorities through research, training, and partnerships with the LGBTQ community, community-based organizations, public health officials, and policymakers in Los Angeles and beyond. C-LARAH (larah is derived from the Latin "hilaris," meaning cheerful — signifying health, well-being, resilience, and being a proud member of the LGBTQ community) develops and implements evidence-based strategies that address both the physical and mental health needs of LGBTQ individuals while working closely with its local, national, and global partners.
Mimiaga, recently recruited to the Fielding School from Brown University, has worked for years with LGBTQ populations at the intersection of HIV, substance use, and mental health, and conducts research internationally in Asia, Africa, Latin America, and Eastern Europe, as well as in the U.S. He has developed and tested psychosocial treatments for substance use disorder, as well as biobehavioral interventions aimed at decreasing HIV acquisition and transmission by encouraging the use of recommended antiretroviral medications for both prevention and treatment.
Mimiaga also has close ties to leading LGBTQ organizations in Los Angeles and nationwide, and with Los Angeles being home to one of the world's largest LGBTQ populations, C-LARAH is particularly well situated to join forces with a slew of highly regarded local organizations that serve and advocate for sexual and gender minorities.
One Los Angeles-based partner is The Trevor Project, a nonprofit organization that provides suicide-prevention and crisis-intervention services for LGBTQ youth. The organization's CEO and executive director, Amit Paley, welcomes the advocacy resources and interdisciplinary research expertise C-LARAH will bring to the LGBTQ community.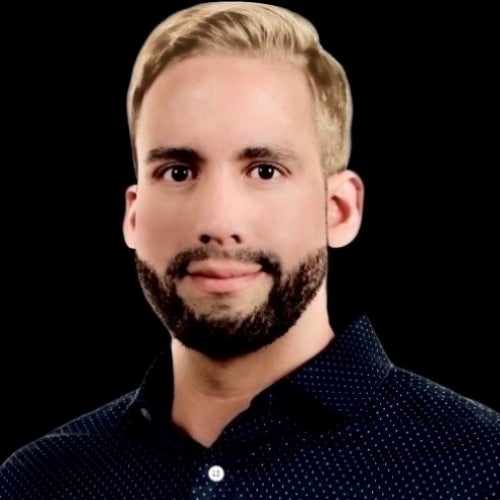 "I'm excited for the UCLA Center for LGBTQ Advocacy, Research & Health to help shape policies that directly impact the lives of LGBTQ young people," Paley says. "Limited LGBTQ-inclusive research, plus the lack of systematic data collection on LGBTQ communities, can make it even more difficult to address the unique mental health challenges of LGBTQ youth and the obstacles to care that they face. The Trevor Project recognizes a clear need for greater investment in advocacy and research that can better inform public policies that support the needs of LGBTQ youth. We look forward to working with the center to educate policymakers, advocate for LGBTQ youth, and provide unique insight into their mental health."
C-LARAH will provide training and mentorship opportunities for graduate students and postdoctoral fellows to support the growing demand for public health research that benefits vulnerable sexual and gender minorities. The center's plans include establishing a postdoctoral fellowship program and a certificate program in LGBTQ health, as well as awarding pilot funding to researchers so that they can generate initial data that can then be used in applications for larger government and foundation grants. Mimiaga says financial support — through center and training program grants from the National Institutes of Health; federal and foundation-funded research grants; and private donor and endowment gifts — will be a key factor in the center's success. In March, a team led by Mimiaga received an $8.8 million grant from the National Institute of Allergy and Infectious Diseases to conduct a nationwide study aimed at reducing the spread of HIV among young transgender women through the use of a mobile app. The app, LifeSkills Mobile, allows high-risk women who are unable to participate in face-to-face interventions due to geographic and socioeconomic barriers to easily access comprehensive HIV-prevention information and strategies
For Mimiaga, the Fielding School appointment marks a return to the city where he was born and raised. He was initially drawn to research in HIV prevention after a close friend was diagnosed with HIV at age 16 in the early 1990s. "I saw his day-to-day struggles taking antiretroviral therapy, which had terrible side effects at the time," Mimiaga recalls. "And I saw the stigma and discrimination he experienced from being HIV-positive and knew I wanted to be involved in work that addressed that."
In the years since, Mimiaga has built a reputation as a leading researcher in the areas of HIV prevention and sexual and gender minority health, working in both academic and community settings. He has authored more than 350 peer-reviewed scientific journal articles, book chapters, and commentaries as a faculty member at Brown and, prior to that, at Harvard. He has a 20-year research partnership and is currently an affiliated senior research scientist with The Fenway Institute in Boston, an interdisciplinary center for research, education, training, and policy development to optimize health for sexual and gender minorities and those affected by HIV.
Much of Mimiaga's research has involved assessing the efficacy of psychosocial and biobehavioral interventions designed to decrease HIV risk by addressing mental health problems such as depression and trauma, substance use disorder, and access to prevention programs and medical care, including the uptake and adherence to antiretroviral medications for treatment and prevention. Ongoing studies are focused on sexual and gender minority populations, some of which include transgender women; adolescents and young adults; gay, bisexual and other men who have sex with men; and street-based male sex workers and internet escorts. In addition, Mimiaga's research has led to two novel HIV prevention interventions that are now part of the Centers for Disease Control and Prevention's Compendium of Evidence-Based Interventions and Best Practices for HIV Prevention. At the Fielding School, Mimiaga will also co-lead the Multicenter AIDS Cohort Study, or MACS. Dr. Roger Detels, principal investigator of MACS and an FSPH distinguished professor of epidemiology, has directed MACS at UCLA since 1984; in that time, more than 7,000 gay and bisexual men have been enrolled in the study, which has produced groundbreaking findings on the epidemic.
As a member of the LGBTQ community, I know what it's like to experience discrimination and fear around my sexual identity. I look forward to the impact C-LARAH will have in training future generations of scientists."

---
"As a member of the LGBTQ community, I know what it's like to experience discrimination and fear around my sexual identity," Mimiaga says. "It's extremely rewarding to be involved in work that is making a difference in the lives of historically marginalized members of society. I look forward to the impact C-LARAH will have in training future generations of scientists interested in conducting LGBTQ public health research and holistically serving sexual and gender minorities through all social determinants of health and justice."
To donate to C-LARAH, please visit giving.ucla.edu/FSPHmag and select the FSPH UCLA Center for LGBTQ Advocacy, Research & Health.