Check out the new FSPH filtered water station! Fielding School students spearheaded a campaign for an environmentally-conscious water fountain as a way to promote the benefits of drinking water while helping eliminate waste generated by plastic bottles.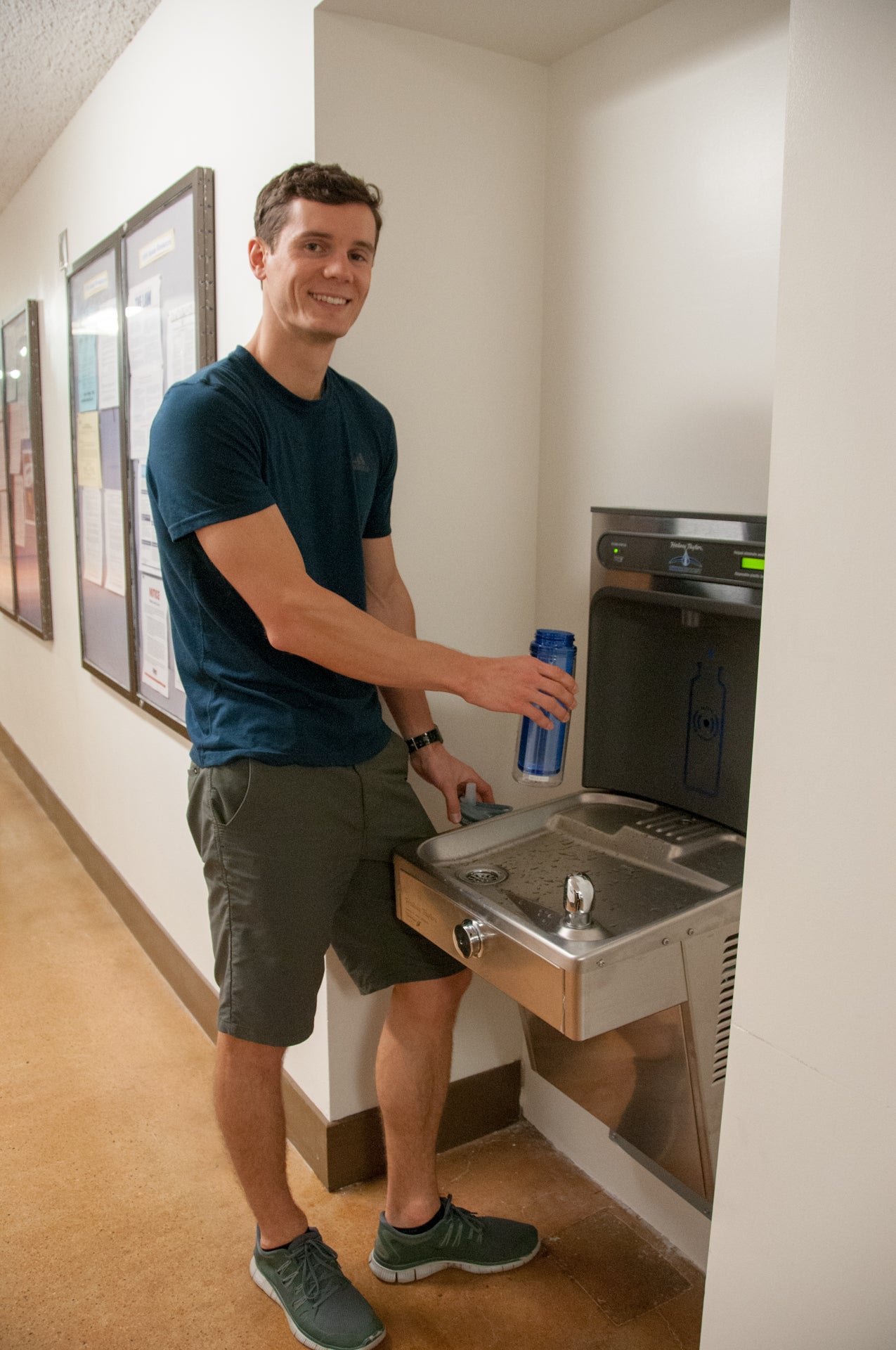 Taking up the possibility first explored by FSPH PhD student Tyler Watson and MPH graduate Ashley Henderson, Alan Chen and Kevin Milani (now FSPH alumni) were able to secure funding from the UCLA Healthy Campus Initiative, ASUCLA's The Green Initiative Fund and the FSPH Dean's Office to make the water station a sustainable reality. MPH student Stephania Olamendi worked with UCLA Facilities Management through the final phases of the installation. The project also involved efforts by three student groups: FSPH's Environmental Health Sciences Student Association, FSPH's Industrial Hygiene Student Association and UCLA's E3: Ecology, Economy, Equity.
Come fill up with some filtered, refrigerated water, in the first floor corridor of CHS inside the Fielding School, just across from the FSPH Communications Office (16-059)!
You can read more about the efforts of these students to bring clean and convenient water to CHS in the Spring 2014 issue of the FSPH magazine.