A gift of more than $1 million from the Don S. Levin Trust and Edna and Tom Gordon has established the Paul Torrens Chair in Healthcare Management at the UCLA Fielding School of Public Health. The endowed chair is named in honor of Dr. Paul Torrens, a professor emeritus who has been on the school's faculty since 1972 and has taught and mentored numerous individuals who went on to become key figures in the field of healthcare management.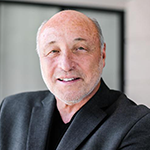 The Paul Torrens Chair in Healthcare Management will support the teaching and research activities of a faculty member with healthcare management expertise. The chair is based within the Fielding School's newly launched Center for Healthcare Management and the school's Department of Health Policy and Management.
"We are grateful to the Don S. Levin Trust and Edna and Tom Gordon for their visionary gift to endow the Paul Torrens Chair in Healthcare Management, which will contribute to the recruitment and retention of top Fielding School faculty for years to come," said Ron Brookmeyer, interim dean of the UCLA Fielding School of Public Health. "Paul Torrens has influenced the careers of generations of healthcare management professionals. This transformative gift ensures that his impact will continue well into the future."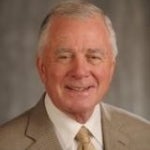 Initially trained as a physician, Torrens has had a long career in both healthcare management and health policy — including managing and serving on governing boards of hospitals and healthcare organizations, as well as consulting for governmental and nongovernmental organizations throughout the U.S. and in 18 foreign countries. But arguably his greatest impact has been as a Fielding School faculty member, where his passion for teaching and ability to inspire have made a difference in the careers of countless current health professionals, particularly in Southern California.  
Among those inspired by Torrens was Tom Gordon, who served as executive vice president of Cedars-Sinai Health System for 22 years, during which time he oversaw the organization's medical network of primary care and specialist physicians. Gordon's involvement with the Fielding School began in 1995, when Torrens invited him to deliver a lecture to his students. He has maintained a strong presence at the school ever since, including as a preceptor and guest lecturer in the school's graduate programs in health policy and management, as well as through his mentorship of more than two-dozen students, many of whom he subsequently hired during his career at Cedars-Sinai.
"Paul Torrens has made a tremendous impact on healthcare management and policy in California, the state recognized as a national leader in transforming the U.S. healthcare system," said Gordon, who in 2016 made a $1 million gift to the Fielding School to establish two endowed fellowships for students in the Department of Health Policy and Management. "As a teacher and mentor, he has set an example for so many of us. It is my honor to play a role in furthering his legacy through the Paul Torrens Chair."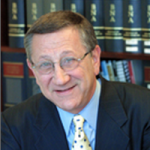 The Fielding School's Center for Healthcare Management — which, along with the Department of Health Policy and Management, houses the Torrens chair — was established this year and made possible by the Sinaiko Innovation Fund for Healthcare Management, a $1 million gift from Richard Sinaiko (MPH '77), Patricia Sinaiko and Greg Sinaiko (MPH '01). Among the center's public events will be the Paul Torrens Health Forum, a monthly series of public programs featuring health leaders discussing and debating issues of the day. The ongoing series was renamed in Torrens' honor in 2017.
---
The UCLA Fielding School of Public Health, founded in 1961, is dedicated to enhancing the public's health by conducting innovative research, training future leaders and health professionals from diverse backgrounds, translating research into policy and practice, and serving our local communities and the communities of the nation and the world. The school has 691 students from more than 25 nations engaged in carrying out the vision of building healthy futures in greater Los Angeles, California, the nation and the world.