Biostatistics
Degree Programs
The exponential growth in big data, along with rapid advances in high-powered computing and machine learning, have increased the value of critical thinking and analytics expertise to ensure proper data use and interpretation. The demand for statistical expertise is reflected in a robust job market for biostatisticians. 
33%

The United States Bureau of Labor Statistics listed statistician among the 20 occupations with the highest projected increase in jobs between 2020 and 2030, with an estimated growth of 33%.
The UCLA Fielding School of Public Health prepares critically thinking graduates with strong, highly marketable skills through four biostatistics degree programs: 
All four degree programs equip graduates with the know-how to apply their quantitative skills to public health problems by combining state-of-the-art training in statistical methods, computation, and data science grounded in medical and population health applications. Outside of the classroom, students participate in impactful research, hone their teaching skills, and learn about other health-related fields, all of which contributes to a rich graduate experience. Beyond the required internships built into the MPH program, many UCLA Fielding biostatistics students explore career interests through summer internships. All PhD students are fully employed as research scientists and/or teaching assistants.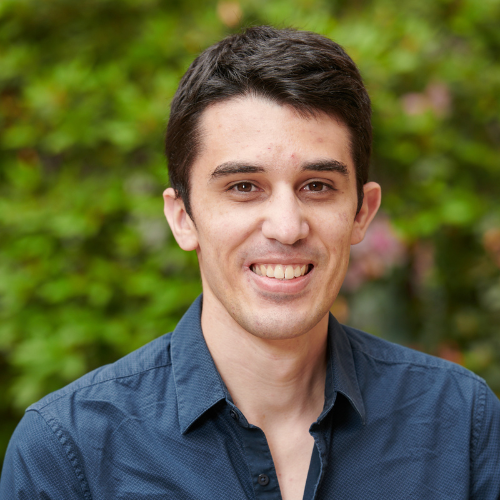 I came to FSPH to pursue biostatistics because of the broad, interdisciplinary, and impactful research being done in the department.
---
he/him
PhD Candidate, Biostatistics
Students in UCLA Fielding's biostatistics department benefit from access to award-winning biostatistics faculty members who are actively involved in cutting-edge biostatistical and applied research in collaboration with UCLA Fielding faculty in other departments, the medical school, nursing school, and biological science departments on the UCLA campus. The multitude of projects and warmth and accessibility of biostatistics faculty members provides students invaluable opportunities to consult with some of the field's top minds on the topics that most interest them. Students also prepare for their roles as biostatisticians on multidisciplinary teams as they interact and collaborate with classmates in other UCLA Fielding departments. 
Graduates of UCLA Fielding's biostatistics degree programs are in high demand in settings that include top universities, medical centers, HMOs, and hospitals; local, state, and national government agencies; small and large biotech, pharmaceutical, and tech companies and startups; and numerous other private corporations.