A gift to the UCLA Fielding School of Public Health empowers today's public health experts and supports faculty excellence; advances knowledge, innovative solutions, and better policy; trains the next generation of public health leaders; and provides even more opportunities to collaborate with communities to build a healthier future.
UCLA Fielding students graduate ready to lead. Hailing from one of the most diverse student bodies in the nation, graduates work to solve inequities and address diseases that threaten communities of their right to good health. FSPH students, faculty, and research center members conduct cutting-edge research and ensure advances in scientific evidence are translated into action that improves and saves lives.
Your support makes it all possible.
This is an exciting time for public health. By advancing the science and practice of public health and training the next generation of public health leaders, UCLA Fielding is leading the charge to meet critical public health needs at home and abroad.

---

Dean & Distinguished Professor of Biostatistics
Key Areas of Support
FSPH Greatest Needs
In the field of public health — and specifically in university settings — new challenges and opportunities constantly present themselves. Supporting FSPH Greatest Needs makes mission-critical projects possible.
Resources that are flexible and can be put to work quickly ensure that the school can meet urgent needs as they arise. Resources from the FSPH Greatest Needs fund were recently used to provide seed funding for a new faculty member's research and to strengthen remote learning platforms when the COVID-19 pandemic first made it unsafe to be in the classroom on campus.
Give Now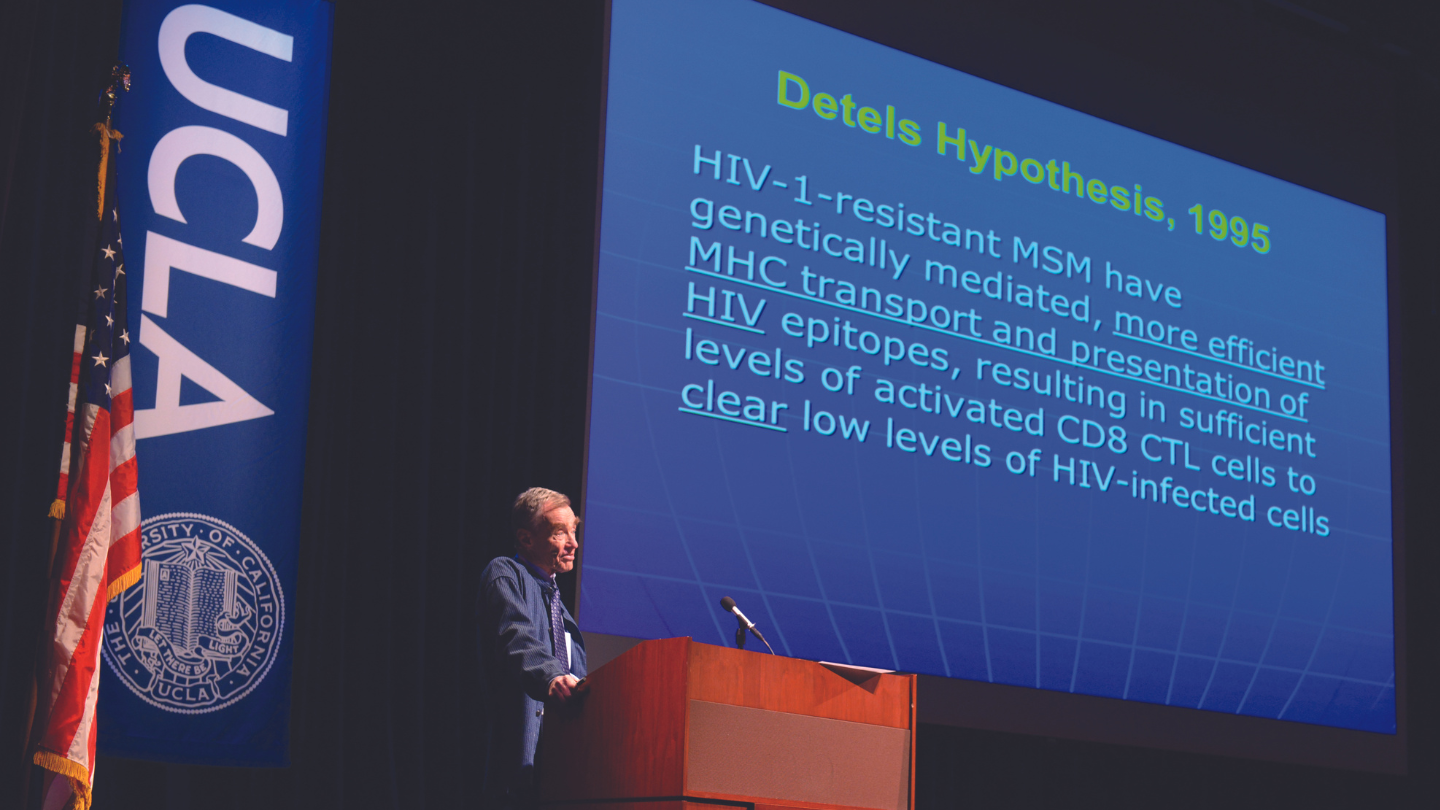 Faculty Excellence
Outstanding faculty members are the foundation of a top school of public health and critical to accelerating discovery and ensuring that innovation leads to real-world impact. And, an outstanding faculty attracts the brightest students and extends the school's impact across campus, Los Angeles, and around the world with the school's community partners and research collaborators.
Donors can make a major difference in helping the school be in the strongest position to retain and attract the most exceptional faculty and researchers. UCLA Fielding faculty are frequently sought out by other universities. Without tools such as start-up funding packages, special innovation funds and endowed chairs — and the esteem and valuable resources they bring — it is difficult to compete with private universities that have large endowments. And to be able to extend a competitive offer to attract new faculty members to the school, funds are essential to provide the start-up funding for their first few years at UCLA Fielding.
Supporting faculty excellence at UCLA Fielding has far-reaching impact that is felt across the school — supporting faculty, students, and graduates by advancing research, teaching, and practice and ensuring that UCLA Fielding remains among the top schools of public health in the world.
Student Fieldwork Fellowships
All UCLA Fielding MPH students are required to complete 400 hours of fieldwork —often referred to as internships, and frequently completed as a full-time position during the summer. Fieldwork allows students to connect what they are learning in the classroom with real-world public health experience, and expands their perspective of what is possible for their public health careers. However, many students face a new financial burden during this time because they are unable to allocate the usual number of hours to earning money while also studying, attending classes, and completing this critical internship. Some fieldwork partner sites are unable to offer financial support to the student intern, yet offer the type of grassroots, community-based experience that many students seek.
UCLA Fielding has set an ambitious goal to become the first school of public health to guarantee fully supported fieldwork internships for every incoming Master of Public Health student.
Join Us