Dr. Julienne Jose-Chen has joined the UCLA Fielding School of Public Health as the school's new assistant dean for student services.
"Dr. Jose-Chen comes to the UCLA Fielding School with more than a decade of experience in higher education student affairs, including her most recent role as director of the master's programs office at the University of Southern California's Rossier School of Education," said UCLA Fielding School Dean Dr. Ron Brookmeyer, distinguished professor of biostatistics. "It is critical that our students have the support, guidance, and care necessary to thrive, and I'm confident that Julienne is the right person to assume this important role."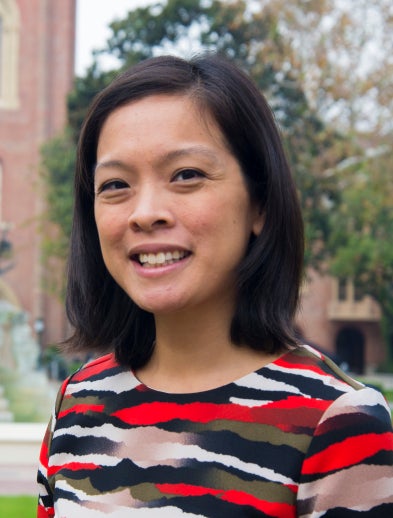 During her tenure at USC, Jose-Chen supported students in six different master's degree programs, and strengthened and implemented support systems for students across all six programs — from the increase of academic and advising opportunities to the development of a special aid fund for students who were being negatively impacted by the pandemic.
While at Rossier, she also served as a senior academic advisor for USC's master of arts in teaching program. In both positions, Jose-Chen played an active role in student recruitment, registration, and advising, and initiated supplemental programming to support students on their paths to success after graduation.
Jose-Chen's professional career began at her alma mater — the University of California, Irvine — with the Department of Pathology, where she served as an academic personnel coordinator. She went on to earn her master's degree in postsecondary administration and student affairs, as well as her doctor of education in educational leadership, both from USC.
---
The UCLA Fielding School of Public Health, founded in 1961, is dedicated to enhancing the public's health by conducting innovative research, training future leaders and health professionals from diverse backgrounds, translating research into policy and practice, and serving our local communities and the communities of the nation and the world. The school has 761 students from 26 nations engaged in carrying out the vision of building healthy futures in greater Los Angeles, California, the nation and the world.