Investigating a Cancer Disparity
Danica Anukam
PhD Student, Epidemiology
---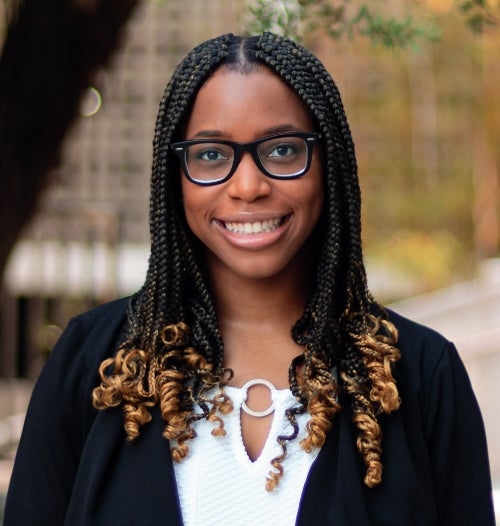 Coming from a family of healthcare providers, I became interested in public health research at an early age. I was especially drawn to cancer epidemiology, because despite all the efforts to eradicate or curtail cancer, it continues to dominate our lives, touching all of us in some way.
My cancer epidemiology research will be centered on the lifestyle factors of African American/Black men who develop prostate cancer, and the extent to which health disparities affect incidence and survival in this population. Research has shown that Black men suffer disproportionately from prostate cancer compared to non-Hispanic White men — a disparity that is larger than for any other cancer. Risk factors for prostate cancer in Black men are neither well-documented nor understood. I hope my research will offer some clarity on these risk factors, as well as effective interventions for prevention.
My FSPH experience has provided me the resources and knowledge to implement my research interests. The faculty, staff, and my classmates have made my experience remarkable. My adviser, Dr. Zuo-Feng Zhang, chair of the Department of Epidemiology, has provided me with unwavering support and mentorship and has remained a source of inspiration in my pursuit of cancer epidemiology.