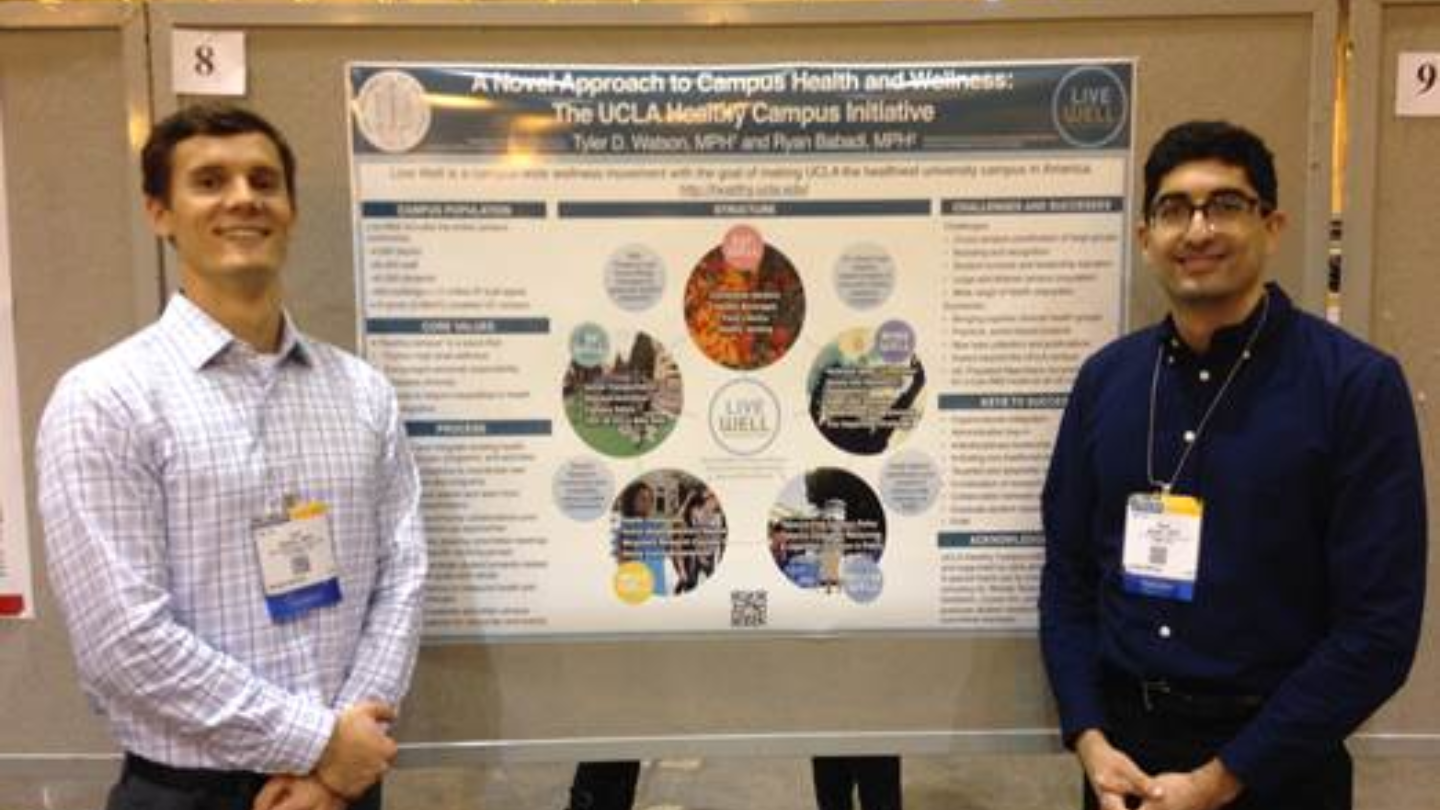 At this year's American Public Health Association Annual Meeting, a presentation by Fielding School doctoral candidate Tyler D. Watson (MPH '13) and Ryan Babadi (MPH '14), a doctoral candidate at the University of Washington, was identified as one of the "Best of the Best" student abstracts submitted to the Public Health Education and Health Promotion (PHEHP) section of APHA. At the PHEHP Awards Luncheon on Tuesday, November 18, both were recognized and received an award certificate in addition to a honorarium.
Their abstract, titled "A Novel Approach to Campus Health and Wellness: The UCLA Healthy Campus Initiative" was among many poster presentations at the 142nd APHA Annual Meeting and Exposition in New Orleans.
"We found out that ours was one of 10 student abstracts selected from over 100 submissions," Watson said.
Watson has been a GSR in the built environment pod of UCLA's Healthy Campus Initiative for two years, working closely with Dr. Richard Jackson. Babadi is a former GSR for the Healthy Campus Initiative who studied campus health metrics.
The UCLA Healthy Campus Initiative was highlighted in the APHA Opening Session on Sunday, November 16, when the Partnership for a Healthier America (PHA) announced their Healthier Campus Initiative. PHA cited UCLA as an important inspiration for its new program, which will collaborate with 20 colleges and universities, including UCLA, to promote healthy living on campus and in surrounding communities.