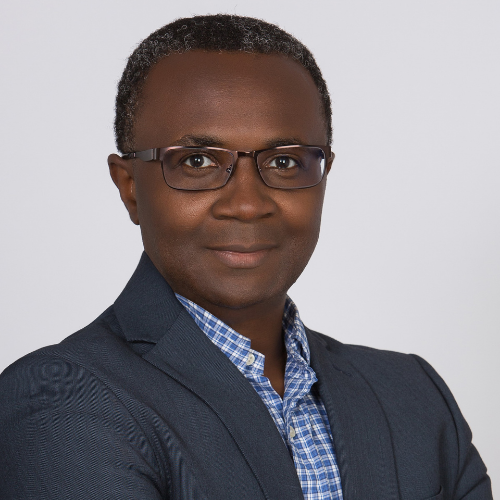 Dr. Onyebuchi A. Arah, professor of epidemiology at the UCLA Fielding School of Public Health, has been selected as the 2021 recipient of the American College of Epidemiology's "Outstanding Contributions to Epidemiology Award."
"The award is for substantial and impactful contributions to the field of epidemiology," said Dr. Xinzhi Zhang, chair of the awards committee for the College and a senior scientist and branch chief with the U.S. National Institutes of Health. "Dr. Arah's work - developing, extending, and applying rigorous epidemiologic methods for quantitative bias analyses, causal modeling, simulation methods for analyzing hypothetical interventions and policies, conceptualizing health and health systems, and software and programming codes for the methods – is very significant, and this is a very well-deserved award."
The American College of Epidemiology (ACE) is the professional organization dedicated to continued education and advocacy for epidemiologists in their efforts to promote good science and the public health. Arah, who is also president-elect of the Society for Epidemiologic Research (SER), said he was honored to have been selected by his peers for the ACE award.
"The biggest obstacle facing epidemiologists is reimagining the path forward for epidemiology and its role in the health sciences and in public broadly post-COVID-19," Arah said. "My work is designed to help provide modern tools for just that, and so I am honored for this work to be recognized by ACE."
Arah has taught at the Fielding School since 2009. Along with his teaching and research duties, Arah is currently an associate dean at UCLA's Graduate Division and has served as the chair of the Fielding School's International Health Committee, director of the school's Center for Global and Immigrant Health, and as the founding associate dean for global health.
A physician trained at the University College Hospital, Ibadan, and the University of Ibadan in Nigeria, Arah did his graduate training in Europe, where he received his MSc, DSc, and MPH degrees from Erasmus University Rotterdam, and a PhD from the Faculty of Medicine of the University of Amsterdam, both in the Netherlands. He also trained at the University of Cambridge, in the United Kingdom, and is currently an Honorary Skou Professor at the University of Aarhus, in Denmark.
---
The UCLA Fielding School of Public Health, founded in 1961, is dedicated to enhancing the public's health by conducting innovative research, training future leaders and health professionals from diverse backgrounds, translating research into policy and practice, and serving our local communities and the communities of the nation and the world. The school has 631 students from 26 nations engaged in carrying out the vision of building healthy futures in greater Los Angeles, California, the nation and the world.