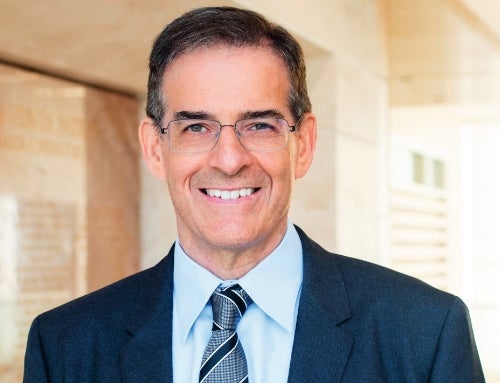 Dr. Ron Brookmeyer, a distinguished professor of biostatistics and member of the UCLA Fielding faculty since 2010, was appointed dean of the school in January 2020 after serving as interim dean since November 2018. An internationally renowned researcher, award-winning teacher and scholar, and elected member of the National Academy of Medicine, Brookmeyer earned worldwide recognition for predicting the magnitude of the impending HIV/AIDS epidemic with work beginning in the mid-1980s and, through widely cited studies, calling attention to the looming Alzheimer's epidemic. As an expert on how statistical tools can address global public health challenges, he has also addressed issues of bio-security, disease surveillance, and health challenges of aging populations.
---
In response to a statewide need to rapidly prepare thousands of new contact tracers and case investigators to mitigate the spread of COVID-19, UCLA Fielding joined with UCLA Extension, UC San Francisco, and the California Department of Public Health in April 2020 to build the California Virtual Training Academy (VTA), which trained more than 15,000 public health workers for the state. As the pandemic evolved, VTA pivoted to meeting the needs of local health jurisdictions through additional training and support mechanisms. FSPH's VTA team also expanded training efforts to other countries, including Armenia and the Andean Parliament, whose member countries include Bolivia, Colombia, Ecuador, Chile, and Peru.
---
With the field of healthcare administration experiencing dramatic growth as well as transforming to require new skill sets, UCLA Fielding established the online Master of Healthcare Administration (MHA) degree program, which welcomed its initial class in 2021. The first MHA degree offered by the University of California system and FSPH's first online executive program equips early- and mid-career healthcare professionals with skills in areas such as finance, strategic marketing, quantitative problem solving, and analytics.
---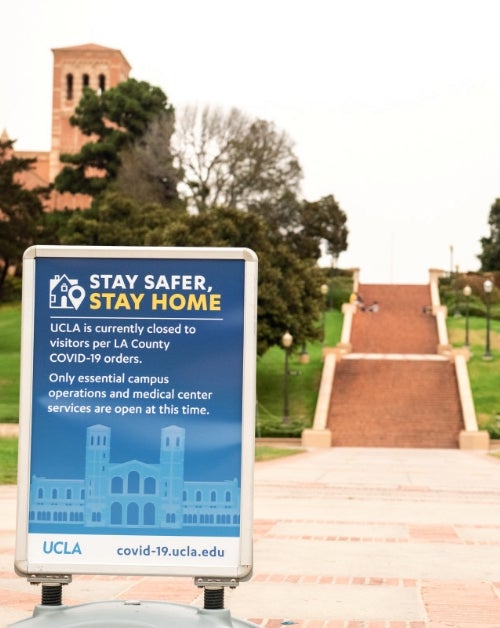 ---
Los Angeles appointed its first-ever chief heat officer in 2022 — and it was an FSPH alum, Marta Segura (MPH '91). Segura also serves as director of Los Angeles' Climate Emergency Mobilization Office.
---
In 2022, the Los Angeles County Department of Public Health awarded a contract of approximately $21 million to a multidisciplinary UCLA team that includes co-principal investigators Dr. Michael Jerrett and Dr. Honghu Liu, as well as other FSPH faculty, staff, and students, to collect wide-ranging health information designed to obtain answers about the 2015 leak in an underground gas storage facility in Aliso Canyon, located immediately adjacent to a residential community in the northwest San Fernando Valley. The leak led to the largest-known human-caused release of methane in U.S. history.
---
In an effort to strengthen the public health workforce by providing early exposure and opportunities for students from all backgrounds to pursue public health education and careers, UCLA Fielding has established multiple "pathway" programs. Under the leadership of Dr. Michael Prelip (MPH '85), FSPH professor of community health sciences, UCLA Fielding's network of community partners have collaborated with the school to provide hands-on experiences and mentorship for program participants. Among the programs are FSPH's UCLA Public Health Scholars Training Program (including the UCLA-Tougaloo Public Health Scholars Training Program), the UCLA Public Health Training Program on Population Health Advocacy, and the California Pathways into Public Health Initiative Fellowship Program. In addition, UCLA Fielding's Office of Equity, Diversity & Inclusion hosts an annual summer pre-matriculation program, EDI STEPS, for incoming full-time, first-year public health students, designed to usher a Successful Transition for Educational excellence and Professional Satisfaction. The program is open to students with diverse backgrounds, including those from underrepresented groups.