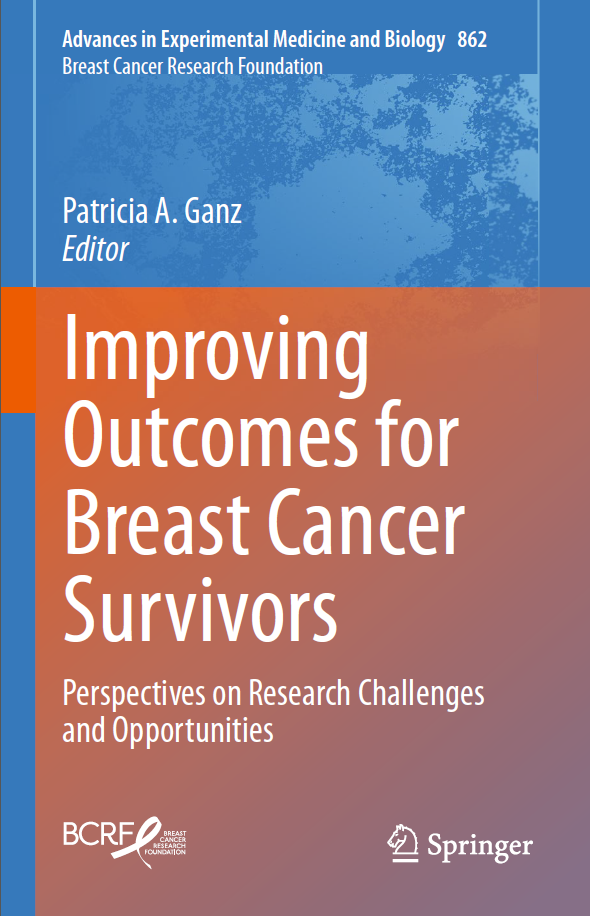 Published this month, Improving Outcomes for Breast Cancer Survivors: Perspectives on Research Challenges and Opportunities features research underway or in development about women across various stages of treatment, from those suffering late-stage effects and persistent symptoms to the experiences of younger diagnosed women.
Leading researchers from the Breast Cancer Research Foundation cover such areas as the biology and management of fatigue and cognitive dysfunction, the biology and management of Neuropathy and Arthralgias, and the biology of diet, behavioral and lifestyle interventions in survivors.
The book, edited and co-authored by Dr. Patricia Ganz, FSPH professor of Health Policy and Management, is part of her ongoing work as a top leader in the field of breast cancer research. Ganz is also a professor of medicine at the David Geffen School of Medicine at UCLA and is director of the FSPH Center for Cancer Prevention and Control Research at UCLA's Jonsson Comprehensive Cancer Center, which is nationally and internationally recognized for their ongoing research and contributions to the breast cancer community.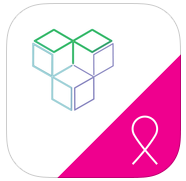 In March, Ganz partnered with tech giants Apple and Sage Bionetworks to launch Share the Journey: Mind, Body, and Wellness after Breast Cancer, a patient-centered mobile app that empowers women to be partners in the research process by tracking their symptoms and successes.
Share the Journey is the first-ever mobile app to track breast cancer survivor experiences, and the interface is designed to track common consequences of treatment: fatigue, cognitive difficulties, sleep disturbances, mood changes and a reduction in exercise performance.
View Share the Journey in the iTunes App Store
---
UCLA's Jonsson Comprehensive Cancer Center has more than 240 researchers and clinicians engaged in disease research, prevention, detection, control, treatment and education. One of the nation's largest comprehensive cancer centers, the Jonsson center is dedicated to promoting research and translating basic science into leading-edge clinical studies. In July 2014, the Jonsson Cancer Center was named among the top 10 cancer centers nationwide by U.S. News & World Report, a ranking it has held for 14 years.
The UCLA Fielding School of Public Health, founded in 1961, is dedicated to enhancing the public's health by conducting innovative research, training future leaders and health professionals from diverse backgrounds, translating research into policy and practice, and serving our local communities and the communities of the nation and the world. The school has 600 students from more than 35 nations engaged in carrying out the vision of building healthy futures in greater Los Angeles, California, the nation and the world.