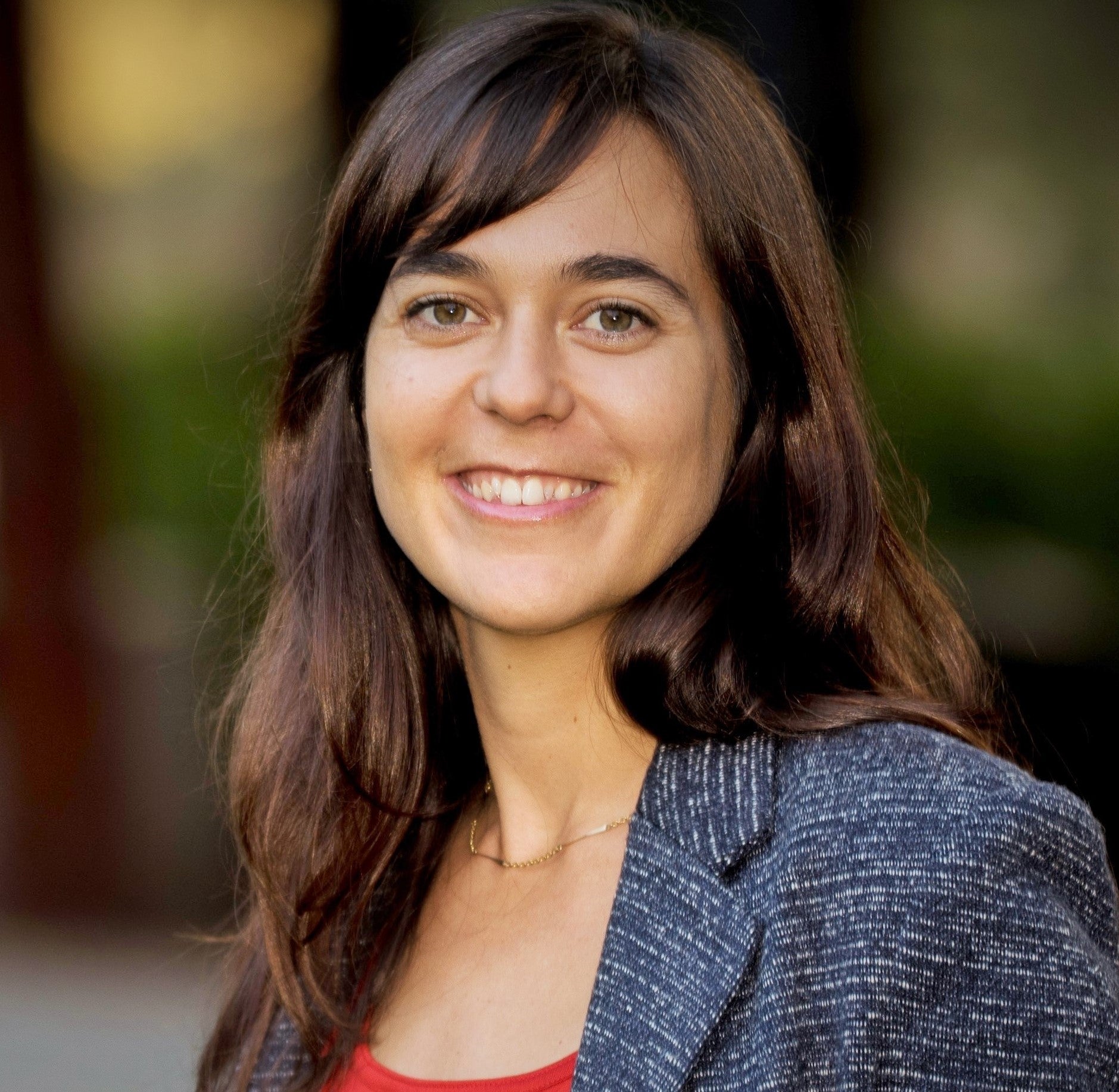 Dr. Lara Cushing, whose research identifies the disproportionate impacts of harmful environmental exposures on low-income populations and communities of color, has been appointed the Jonathan and Karin Fielding Presidential Chair in Health Equity at the UCLA Fielding School of Public Health, where Cushing is an assistant professor in the Department of Environmental Health Sciences. The endowed chair was established by Dr. Jonathan Fielding, a national public health leader and distinguished professor-in-residence at the Fielding School, and Karin Fielding, also a longtime public health advocate, to support the work of an early-career faculty member who is developing innovative ways to solve persistent health disparities and strengthen the school's role as a leader in advancing health equity.
Cushing's research focuses on issues of environmental justice, including the evidence for and health consequences of social and racial inequalities in environmental exposures in U.S. communities. Using geographic information system mapping and social and environmental epidemiology methods, she has investigated exposures related to oil and gas drilling, the existence of "heat islands" in urban areas, and the cumulative impacts of multiple pollution sources in disadvantaged neighborhoods on reproductive and other health outcomes. Cushing was part of a group that issued a 2020 report showing a higher rate of preterm births among Latina women living near oil and gas wells in south Texas where drillers burn off excess natural gas as part of hydraulic fracturing (fracking) techniques. Additionally, her work has pointed to the disproportionate impact of climate change on low-income populations. Cushing coauthored a recent study projecting that as many as 24,500 affordable housing units in the United States will be exposed to coastal flooding by 2050, triple the number of units at risk only 20 years ago. She is also one of a growing number of faculty associates collaborating with the UCLA Center for Healthy Climate Solutions to address the health effects of climate change.
"Over the last half-century, we have made progress in many areas in terms of protecting the planet and public health," Cushing said. "But, even as overall levels of pollution have gone down, the gaps between exposures experienced by communities of color and white communities persist. We have lacked both a coordinated, effective federal response to climate change and a coordinated, effective reckoning with racism in the U.S. To me, these factors are linked and must be studied together."
In a statement about Cushing's appointment, Jonathan and Karin Fielding noted: "The persistent health disparities based on where people live, learn, work, and play — the social determinants of health — can and must be addressed by the next generation of public health leaders, and that is why we deemed it essential, in establishing an endowed chair, that it be devoted to health equity. At the same time, environmental issues, particularly the health effects of climate change, represent an existential threat that we must urgently address through public health research and policy. Lara Cushing's work at the intersection of the environment and social justice is exactly what this endowment was intended to support, and we are pleased that she will set the standard as the first Fielding Presidential Chair in Health Equity."
Cushing looks to maximize the impact of her work in several ways. She has investigated the racial justice implications of specific environmental policies and has put forth analytical frameworks to assess the cumulative impacts of environmental and social stressors on health in order to sharpen regulatory decision-making around environmental justice. Cushing partners with community-based organizations to help ensure that her research addresses the most salient questions and that the results are poised to make a difference.
"Los Angeles has so many grassroots organizations doing amazing work at the intersection of environmental and racial justice," Cushing said. "I hope to use this chair to help deepen existing research partnerships and develop new ones that can help to address the sustainability and equity challenges faced by communities in L.A. and beyond."
Traditionally in academia, endowed chairs are awarded to senior investigators who have established a long track record. The Jonathan and Karin Fielding Presidential Chair in Health Equity, which carries a five-year term, is unusual in its mission of supporting talented early-career faculty members — providing them with the discretionary funding that can advance work poised to make a major impact on issues of health equity. The University of California provided matching funds for this endowed chair as part of The Presidential Match for Endowed Chairs initiative launched in 2014 by then-president Janet Napolitano to strengthen UC's efforts to attract top-flight faculty. 
"Often, early-career faculty feel pressured to pursue projects that have the best chance for funding rather than taking risks on research that they are most passionate about, and with the potential to have the greatest effect," said Dr. Ron Brookmeyer, dean and distinguished professor of biostatistics at the UCLA Fielding School of Public Health. "We are very fortunate to have the support of visionary public health champions in Jonathan and Karin, who understand the value of providing the wherewithal for rising stars such as Lara Cushing to explore questions fundamental to some of the greatest public health challenges of our time."
"I feel like I've hit the jackpot in terms of dream jobs," Cushing said. "And with that I feel I have a responsibility to make sure the resources associated with this endowed chair are put to work making a tangible difference to advance environmental justice and protect the health of communities on the ground."
Written by Dan Gordon
---
The UCLA Fielding School of Public Health, founded in 1961, is dedicated to enhancing the public's health by conducting innovative research, training future leaders and health professionals from diverse backgrounds, translating research into policy and practice, and serving our local communities and the communities of the nation and the world. The school has 761 students from 26 nations engaged in carrying out the vision of building healthy futures in greater Los Angeles, California, the nation and the world.