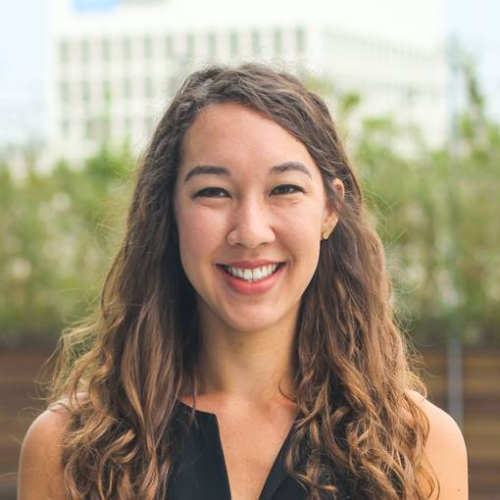 Dr. Kristen Choi, an assistant professor at both the UCLA Fielding School of Public Health and the UCLA School of Nursing has been named a 2021 Fellow of the American Academy of Nursing, one of only 13 Californians so honored, of some 225 globally.
"As an early-career Fellow, I'm delighted that the Academy recognizes many ways of creating impact in nursing and health, including by those of us who new to the ranks of nursing leadership," Choi said. "In the future, I hope that nurses will lead transformation of healthcare systems to close health disparities and achieve health equity, especially related to mental health."
Choi, who teaches in the Department of Health Policy and Management at the Fielding School, also maintains a clinical practice as a registered nurse at a psychiatric hospital in Los Angeles; she also has worked in public health vaccination campaigns during the pandemic and volunteered as a test subject for the Pfizer-BioNTech vaccine trials in 2020.
The range of Choi's work, including her service during the pandemic, was noted by Dr. Linda Sarna, former dean of the School of Nursing and among those who nominated Choi for the recognition.
"The perspective Dr. Choi published in JAMA Internal Medicine, describing her experience as a participant in the Pfizer clinical vaccine, trial drew local, national, and international attention to nursing expertise in a public health crisis," Sarna wrote. "As a nurse, her scholarly and personal approach in conveying information about the new mRNA vaccine was exactly what the public needed at a critical time in the pandemic."
Choi will be formally inducted into the American Academy of Nursing (AAN), in October, officials said.
"The Fellows embody our values of equity, diversity and inclusivity, inquiry, integrity, and courage, which enable us to achieve new heights of impact that advance health policy across the globe," said Dr. Eileen Sullivan-Marx, president of the AAN, which includes 2,900 nurses from some 17 countries.
Choi has taught at UCLA since 2019. Along with her teaching and research duties, Choi is associate director of nursing for the UCLA National Clinician Scholars Program. She earned her BS and PhD in nursing from the University of Michigan, and a MS in Health Policy and Management (2018) from the Fielding School.
---
The UCLA Fielding School of Public Health, founded in 1961, is dedicated to enhancing the public's health by conducting innovative research, training future leaders and health professionals from diverse backgrounds, translating research into policy and practice, and serving our local communities and the communities of the nation and the world. The school has 631 students from 26 nations engaged in carrying out the vision of building healthy futures in greater Los Angeles, California, the nation and the world.