California's Latino and Asian immigrants have varied perceptions and experiences at the workplace, accessing healthcare, encountering law or immigration enforcement, and using public benefits, according to new data released by the Fielding School's UCLA Center for Health Policy Research (CHPR), led by by Dr. Ninez Ponce, UCLA Fielding School of Public Health professor of health policy and management.
Findings were published in two fact sheets — one on immigrants' negative perceptions of the immigration experience in California and one that focused on their experiences with law and immigration enforcement — as part of a series of studies that will come out of the Research on Immigrant Health and State Policy Study (RIGHTS), a follow-up survey of the Center's 2018 to 2019 California Health Interview Survey.
In the first fact sheet, which looks at immigrants' perceptions of immigrant experiences, researchers found that 70% of the 2,000 individuals surveyed perceived that immigrants experienced discrimination at the workplace due to skin color or accent. Additionally, 65% felt that they would be prevented from gaining legal U.S. immigration status if they used government benefits such as income assistance, health care, food programs and housing aid.
Researchers explain that they looked at these groups because California is home to a quarter of the nation's immigrants, the largest immigrant population of any state, with Latinos and Asians as the largest subgroups.
"It's critical for policymakers, community organizations and other stakeholders to understand immigrants' experiences and how these experiences may impact their health and overall well-being. Such experiences contribute to health inequity overall," said Dr. Nadereh Pourat, UCLA Fielding School of Public Health professor of health policy and management, associate director at the Center, and lead author of one of the fact sheets.
"Previous studies have shown that aggressive federal immigration enforcement sparks fear among the immigrant population and leads to forgoing of needed health care and other important services, even in states such as California that support immigrant rights," she added.
Latinos and Asians had negative perceptions of various immigrant experiences
This fact sheet showed that more Latino than Asian immigrants perceived that immigrants experience discrimination in the workplace, unequal access to health care, barriers to getting legal status, safety risks when calling the police for help and risk being stopped by immigration officials while traveling. In contrast, Asian immigrants were more likely than Latino immigrants to perceive that immigrants were not safe from immigration officials in their neighborhoods.
Negative experiences also reported with law or immigration enforcement
The second fact sheet took a closer look at Latino and Asian immigrants' experiences with local law and federal immigration enforcement policies and practices. It identified differences between three California regions: the Bay Area, Los Angeles and Southern California and the San Joaquin Valley. The authors found that higher percentages of respondents reported direct experiences with immigration and law enforcement in the San Joaquin Valley compared to the Bay Area and the Los Angeles and Southern California regions. For example, 17% of San Joaquin Valley residents reported being racially profiled by law enforcement, compared to 14% in the Los Angeles and Southern California region and 12% in the Bay Area.
The study also outlines differences between Latinos and Asians in their experiences with law enforcement. Latino immigrants reported higher percentages of knowing someone who had been deported (42% vs. 13%) and being racially profiled (16% vs. 10%). Among Asian immigrants, these were the most common law enforcement experiences.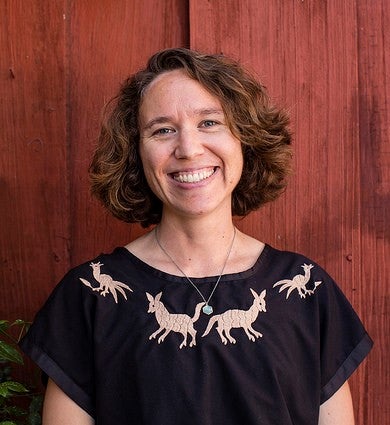 "The data from the RIGHTS study highlights the importance of understanding the range of experiences that immigrants have encountered under our state policies," said Dr. Maria-Elena De Trinidad Young, one of the Center's faculty associates and an assistant professor at UC Merced. "California advanced many policy efforts to protect immigrants. Yet, immigrants' experiences are varied and understanding their perceptions sheds light on the drivers of persistent health inequities in the state."
The UCLA Center for Health Policy Research will release more findings from the RIGHTS study in spring 2022.
by Elaiza Torralba
---
The UCLA Fielding School of Public Health, founded in 1961, is dedicated to enhancing the public's health by conducting innovative research, training future leaders and health professionals from diverse backgrounds, translating research into policy and practice, and serving our local communities and the communities of the nation and the world. The school has 761 students from 26 nations engaged in carrying out the vision of building healthy futures in greater Los Angeles, California, the nation and the world.