Fielding School Dean Emerita Linda Rosenstock has been selected as an International Scholar by the Open Society Foundation. As part of her commitment to this role, she ventured in November to An-Najah National University in Nablus, West Bank, where she visited with student volunteers at the "American Corner," an area in the campus library specifically created to promote cross-cultural exchanges.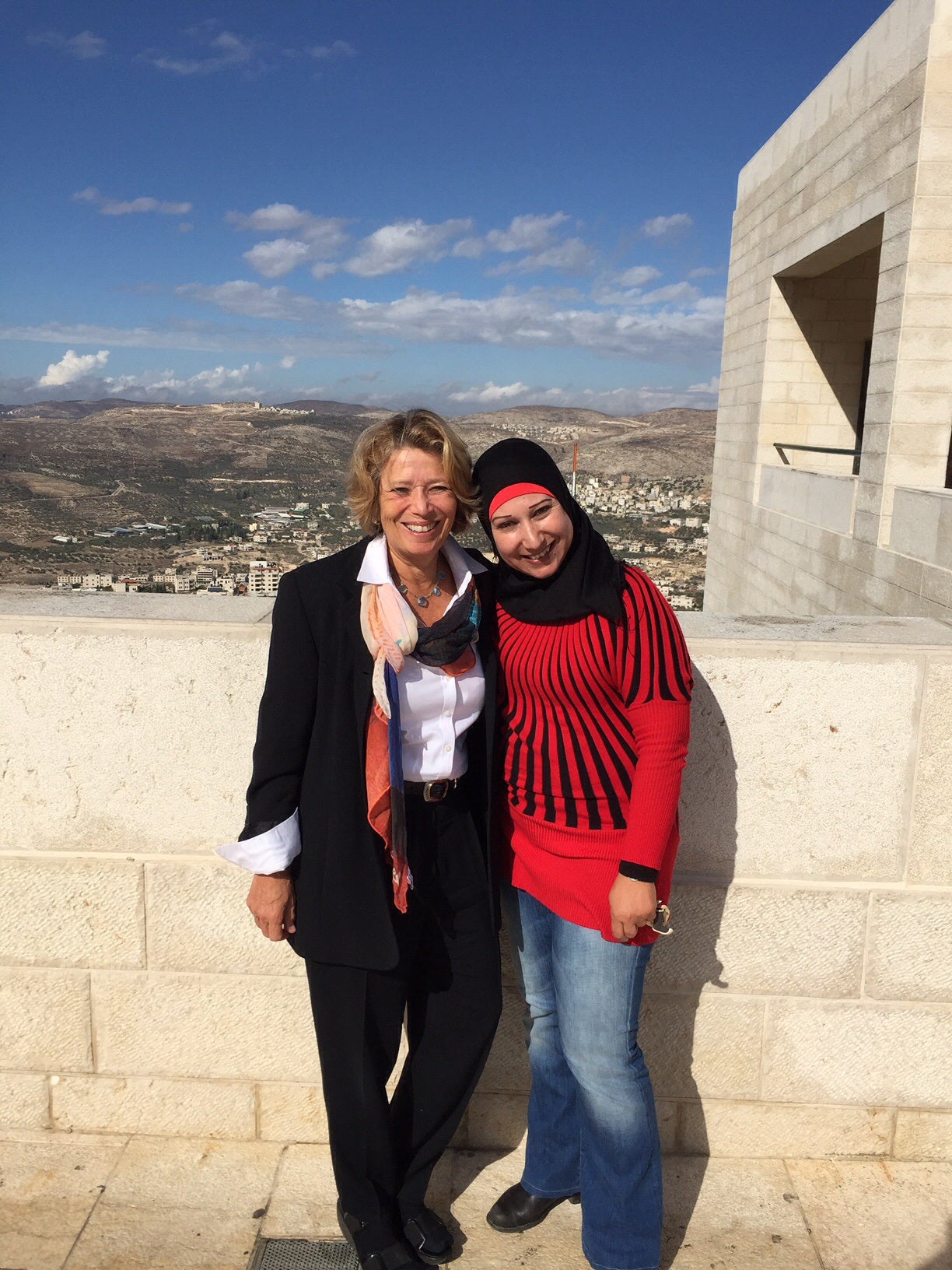 In addition to speaking about the bioethics of medicine and research, she served as an academic consultant to strengthen the Medical School-based Department of Public Health, Family and Community Medicine.
The Open Society Foundations' International Scholars Fellowship Program selects highly qualified scholars to assist selected partner departments with higher education reform efforts and to help them build local, regional and global academic networks.
Dr. Rosenstock will return to Nablus in the spring.