Ron Brookmeyer Named Interim Dean 
---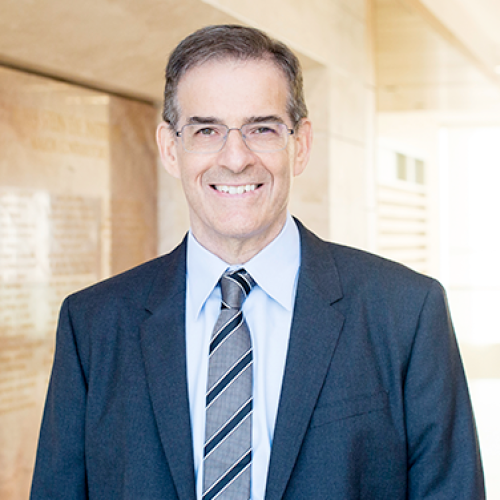 DR. RON BROOKMEYER, Fielding School of Public Health professor of biostatistics, began his service as interim dean of FSPH on November 1.
Brookmeyer, who joined UCLA in 2010 as a professor of biostatistics, uses the tools of the statistical, informational and mathematical sciences to address global public health problems. Over a span of more than three decades, he has developed statistical methods that sound the alarm to help address major global health challenges. Among Brookmeyer's many accomplishments, he earned worldwide recognition for predicting the magnitude of the impending HIV/AIDS epidemic with work beginning in the mid-1980s, and, through widely cited studies, he called attention to the looming Alzheimer's epidemic.
Brookmeyer's numerous honors include being an elected member of the National Academy of Medicine, fellow of the American Association for the Advancement of Science, recipient of the American Public Health Association's Mortimer Spiegelman Gold Medal in health statistics, and holder of the American Statistical Association's Nathan Mantel Lifetime Achievement Award and the Karl E. Peace Award for outstanding statistical contributions for the betterment of society. He has served on numerous editorial boards and scientific panels and is currently a member of the Board of Reviewing Editors for the journal Science.